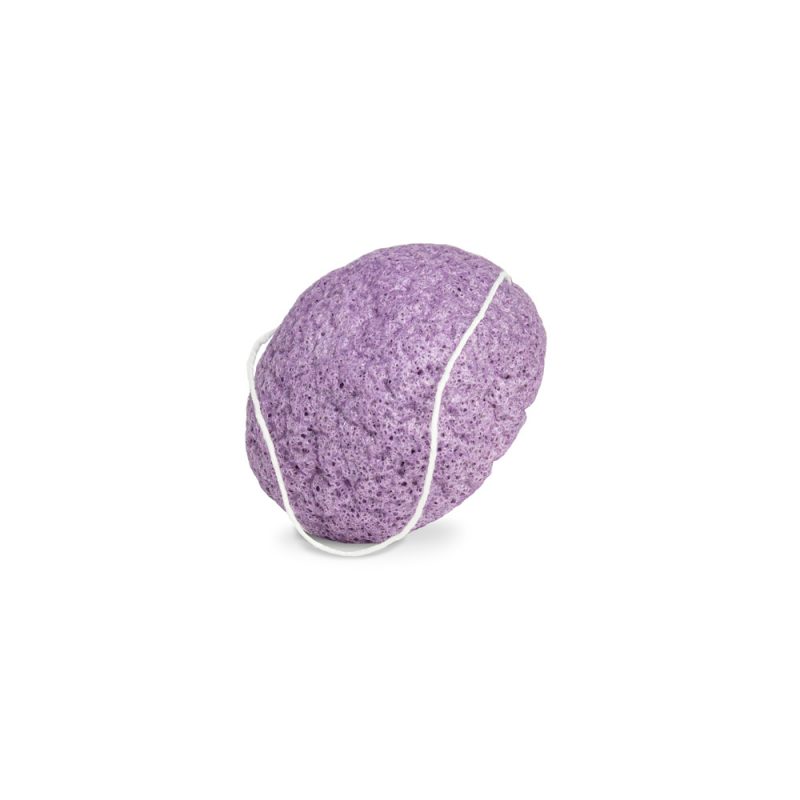 Kiku-San
Vegetable Konjac sponge
Variety: Konjac, vegetable sponge. Facial cleansing tool that helps gently massage product and face.
Source: the sponge comes from Asia. The plant from which the konjac is obtained is in fact native to the eastern Asian subtropical area.
Directions: Suitable for all skin types, even the most sensitive, for oncological and dermatology patients.
Feeling: Its honeycomb structure exfoliates the skin really gently, deeply cleanses and massages it, promoting microcirculation while helping remove the detergent.
FEATURES
Konjac sponges have been known to be a valuable tool to take care of the skin since the 4th century B.C.. Their soothing massage is ideal to gently stimulate blood circulation and for gentle, non-invasive removal of dead skin cells.
They come from the Konjac potato or konnyaku, an evergreen plant native to Asia that grows wild at high altitudes, and was discovered in Indochina more than 1500 years ago. Their vegetable fibres are naturally rich in water and minerals, making them suitable not only for cosmetic use, but also as a natural source of low-calorie food.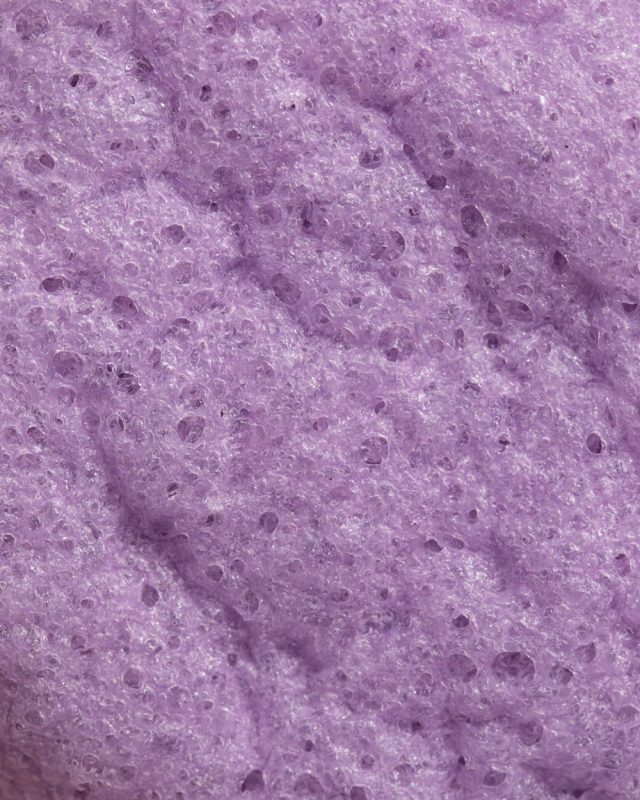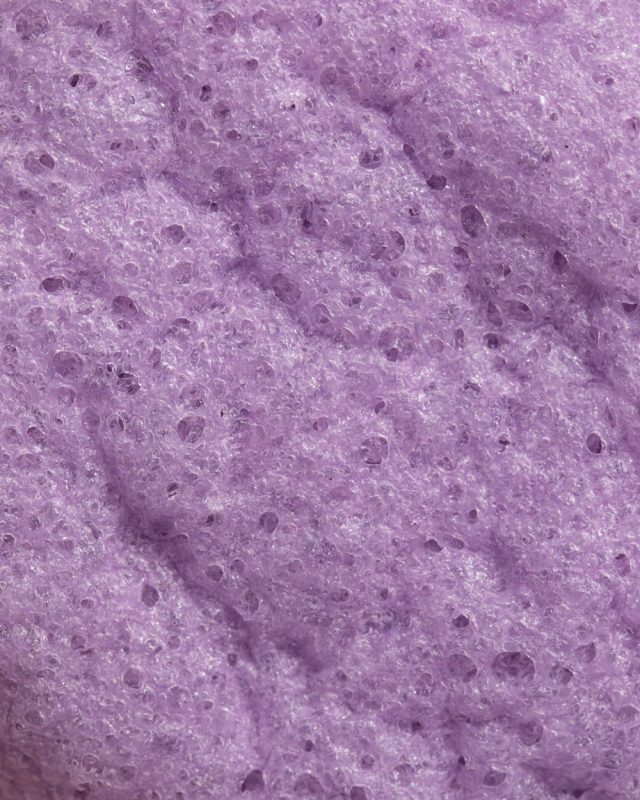 SHAPE AND COLOUR
The product is natural and its processing starts from konjac powder, obtained by drying the root of the plant (konnyaku).  The product is then placed in molds to give it the desired shape. We selected the classic dome shape and had it infused with lavender extract, from whose inflorescence was also obtained the powder that gave the sponge its purple colour, which is therefore natural. Not only lavender is well known for its anti-inflammatory, antiseptic, healing and astringent properties, but also helps fighting pimples and acne, it's soothing and calming.